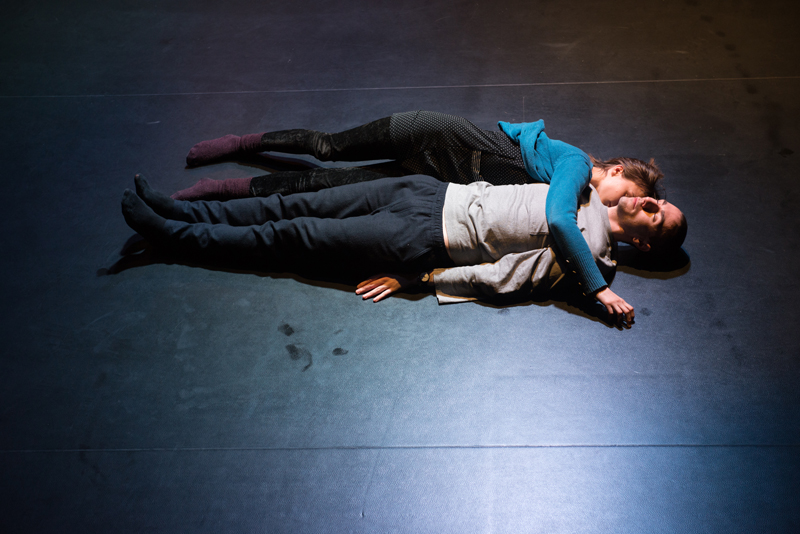 DISCOMFORT performance workshop
A prevalent tendency in the times we live in are the many possibilities that facilitate avoiding discomfort. Noise-cancelling headphones - freedom from undesirable sounds -, the "echo chambers" of online discussion (Have an opinion on refugees? Gather a digital army of like minded individuals who serve to further cement that opinion), how the internet is only displaying search results that it thinks you will like (Because you listened to X, we have calculated you should like Y), the frequent pampering and over-protection of today's children, "trigger warnings" (an adult version of the aforementioned over-protection?), the endless possibilities of smartphones (You never have to be bored ever again!), the hand-holding in many modern video games, participation trophies... the list goes on.
ABOUT WORKSHOP: This 3-day workshop (2-days practice, 1-day presentation) was mostly practical, introducing the participants to different exercises to approach the subject of discomfort and facilitating a comfortable, dialogue-based, non-judgemental setting from which to work. The various assignments and exercises enabled the participants to grow as performers. The goal of the workshop was to investigate the subject of discomfort through dialogue and the medium of performance art. To let the participants experiment in the studio and in public while also giving them tools and advice to confidently pursue their own performance work.
Performance workshop with Hans Christian van Nijkerk at Fylkingen, Stockholm, Sweden: Co-production with NKF, Nordic Art Association & Fylkingen (February 2-4, 2017, photo by Hironori Tsukue, video by Hans Christian van Nijkerk)
Performance works by workshop participants:
Alen Ksoll
Annabell Chin
Anna-Karin Svedjestrand
Binyam Haile
Cecilia Runesson
Emma Clayton
Frida Sandström
Iivi Meltaus
Indra Linderoth
Kimiya Faghih
Louise Stiernström
Nathalie Wuerth
Tony Karlson