Hiroko Tsuchimoto is a Japanese-born, Stockholm-based artist caring about and working with humans and more-than-human entities. Over the past ten years, she has been producing performances with audience participation both on stage and in public spaces, yet her interest is currently shifting from front-stage to rehearsals and behind-the-scenes, from egology to ecology, from production-oriented to research-based, and from watering houseplants to touching soil.
Her latest project aims to redefine the state of Melancholy as a chance to imagine different futures which relate to other beings, places, and environments by being faithful to loss and grief with introjection and remembrance. She chose a botanical garden as a platform for this project, reframing the place as a melancholic meeting point. The tradition of botanical gardens was historically guided by imperial desires and powers, profoundly tied with colonial history, plant classification systems, and the Nature-Culture dualism. However, they are also nowadays one of the few urban green spaces, open and educational spaces for the public, where much environmental discourse and scientific research has taken a place.
Since 2008, Tsuchimoto has presented her works internationally both inside and outside art spaces. Her recent solo/collaborative projects have been featured at Lagos Biennial (NG), Verkstad konsthall in Norrköping (SE), Dhaka Live Art Biennale (BD), Small Projects in Tromsø (NO), 3:e Våningen in Gothenburg (SE), Ravy Biennale in Yaoundé (CMR), and Bag Factory Artists' Studios in Johannesburg (ZA). She is a working grant recipient from The Swedish Arts Grants Committee for the years 2013/2016-2017/2022-2023, as well as a grant holder at the IASPIS studio residency in Johannesburg in 2018.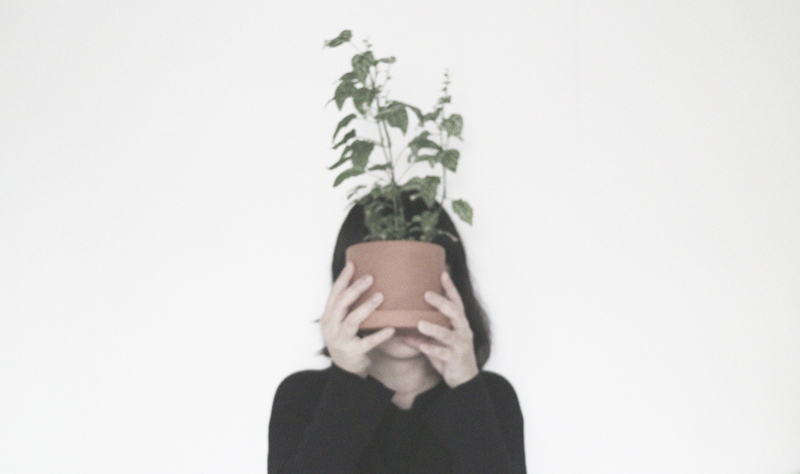 CONTACT
Email: hirokotsuchimoto[at]gmail.com
Phone: +46 70 9587420
UPCOMING

2023
[residency] Artist residency at Cité internationale des arts with Mona Hedayati (3 July - 28 August)
2022
[exhibition] Duo exhibition at Galleri NOS, Stockholm, Sweden (16-25 September)
[performance] WATCH YOUR STEP, MIND THE GAP/THE GATHERING PROJECT at Fylkingen & höjden, Stockholm, Sweden: Co-organized with Maipelo Gabang (26-27 August)
[performance] WATCH YOUR STEP, MIND THE GAP/THE GATHERING PROJECT at the project space, Johannesburg, South Africa: Co-organized with Maipelo Gabang (TBA)
[group exhibition] The 5th Biennale Internationale de Casablanca, Casablanca, Morocco (TBA)
PERFORMANCES/EVENTS/EXHIBITIONS
2021
[performance] NEGOTIATED MANNERS inauguration ceremony at Jönköping University, Jönköping, SE: Organized by Public Art Agency Sweden
[group exhibition] THE OTHERS Art Fair in Turin, Italy: Organized by IntraGalactic arts collective
[event] TO PUT THE CAT ON THE TABLE at Morpho, Antwerp, BE: Organized by St Lucas School of Arts Antwerp
[group exhibition] PAO Festival 2021: REFLECTING THE PAST at ROM for kunst og arkitektur and Atelier Nord, Oslo, NO
[group exhibition] Bag Factory 30 years: SO FAR, THE FUTURE at FADA Gallery, University of Johannesburg, Johannesburg, ZA: Organized by Bag Factory Artists' Studios
[group exhibition] X:7 exhibition at perfocraZe International Artist Residency, Kumasi, GH
2020
[event] MITT BUSSTORG at Östersund bus station, Östersund, SE: Public Art Agency Sweden's initiative LOCAL ART PROJECTS: Organized by IntraGalactic arts collective
2019
[performance/exhibition] Duo performance and exhibition with Hans Christian van Nijkerk at Gallery Club, Podgorica, ME: Organized by Centar Savremene Umjetnosti (The Contemporary Art Centre of Montenegro)
[solo exhibition] THE SPACE OF YOUR FIELD OF AFFECTION at Tiny Office Art, Stockholm, SE: Organized by Suzi Erşahin
[group exhibition] LAGOS Biennial 2019, Lagos, NG
[performance] NONSTOP performance festival at ID:I Galleri, Stockholm, SE: Curated by Merzedes Šturm-Lie
[solo exhibition] NEGOTIATED MANNERS at Verkstad konsthall, Norrköping, SE
[performance/talk] VÅLDET EKOLOGI / RANTAN EKOLOGIJE /ECOLOGY OF VIOLENCE at Östersund bus station, Östersund, SE: Public Art Agency Sweden's initiative LOCAL ART PROJECTS: Organized by IntraGalactic arts collective
[group exhibition] KONST-TID at Edsåsdalen, Åre, SE: Organized by IntraGalactic arts collective
[performance] PERFORMANCEFESTIVAL at Gylleboverket, Simrishamn, SE
[performance] AGGRESSIVE GESTURES -part2 at Werkhalle, Union Gewerbehof, Dortmund, DE: Co-organized with Marie Gavois
[event] H a l f f l o o r at Fylkingen, Stockholm, SE: Organized by Skog, Kentros, Gavois
[performance] Dhaka Live Art Biennale (D'LAB 2019): Duo performance with Hans Christian van Nijkerk
-at Edge Gallery, Dhaka, BD
-at Curzon Hall in the University of Dhaka, Dhaka, BD
2018
[performance] DON'T TALK, JUST ACT. DON'T SAY, JUST SHOW. DON'T PROMISE, JUST PROVE: Duo performance with Hans Christian van Nijkerk at Small Projects, Tromsø, NO
[performance] SILENCE (SOUND) at Fylkingen, Stockholm, SE: Organized by KAI-EN and Kajsa Sandström
[performance] AGGRESSIVE GESTURES at 3:e Våningen, Gothenburg, SE: Exchange project with Fylkingen & 3:e Våningen, Co-organized with Marie Gavois
[performance] RAVY Biennale 2018 in Yaoundé, CMR
[performance] PERFECT HAPPINESS at Oude Markt, Enschede, NL: Organized by ARE -Artist Residencies Enschede
[performance] ELEPHANT IN THE ROOM at Bag Factory Artists' Studios, Johannesburg, ZA
[performance] DO NOT FEEL LIKE THAT. DO NOT FEEL! at Victoria Yards, Johannesburg, ZA: Organized by Bag Factory Artists' Studios
[performance] 2222 at Fylkingen, Stockholm, SE: Co-organized with Magnús Logi Kristinsson, Jan-Egil Finne, Liv Kristin Holmberg
[performance] Open studio: Duo performance with Hans Christian van Nijkerk at Nida Art Colony, Nida, LT
[performance] DINNER PARTY!: Duo performance with Hans Christian van Nijkerk at Nida Art Colony, Nida, LT
2017
[performance] LISTENING TO THE BLUES BUT NEVER REALLY FEELING IT at Fylkingen, Stockholm, SE: Co-organized with Sara Sheikhi
[performance] THE PLEASURE OF YOUR COMPANY IS REQUESTED: Duo performance with Hans Christian van Nijkerk at Landmark, Bergen, NO: Organized by BLOKK
[performance] NEW PERFORMANCE TURKU FESTIVAL 2017 at Tehdas Theatre, Turku, FI: Organized by New Performance Turku

[performance] HULLABALOO festival club at Kåren, Turku, FI: Organized by New Performance Turku
[event] THE PROMISE/THE ROAMING INSTITUTE: FEET IN THE SANDS IN TIME at Index -The Swedish Contemporary Art Foundation, Stockholm, SE: Collaboration with Louise Stiernström
[performance/event] BETWEEN SKY & SEA international performance event at Lofoten, NO: Organized by Terese Longva & Rita Marhaug (Performance Art Bergen)
[performance] SPRING CLEAN! performance weekend at Marabouparken, Stockholm, SE
[performance] PALS Handshake 3-day performance event at Galleri 54, Gothenburg, SE: Organized by PALS & Galleri 54
[performance] DISCOMFORT: Duo performance with Hans Christian van Nijkerk at Fylkingen, Stockholm, SE: Co-production with NKF, Nordic Art Association & Fylkingen
2016
[performance] TO VISIT, RESEARCH AND TRACE: HOW TO REPRESENT INVISIBLE SPACES at Fylkingen, Stockholm, SE: Co-organized with Malin Pettersson Öberg and Valentina Sansone
[performance] FUTU MUHU 2016 at Kuressaare Raegallery Culture Centre Hall, Kuressaare, EE: Organized by MUHU A.I.Residency
[performance] BACK TO CHAOS Printmaking IN Festival: Organized by Non Grata & Grafikas kamera
-at The Riga Art Space, Riga, LV
-at Pärnu Town Gallery, Pärnu, EE
[performance] TAGEN PÅ BAR GÄRNING at Slipvillan, Stockholm, SE: Organized by Osäkerhetsprincipen
[performance] Art Festival MOMENT at Strandgatan 20, Åland, FI: Organized by Åland Action Art
[performance] URBAN STORIES: PECH I PRÓŻNIA, spotkanie performance at Święty arcin/Gwarna, Poznań, PL: Organized by Marta Bosowska/Performance Art Studio University Art Poznan
[performance] PERFONAUCI-REZYDENCJE vol.1 at PERFEX, Poznań, PL: Organized by Galeria Raczej
[performance] uNder_jOrden sTockholm at Stockholm subway-red line between Östermalmstorg and Slussen, Stockholm, SE: Organized by Gustaf Broms
2015
[performance] TONIGHT 4.12.2015 at HIAP Gallery Augusta, Helsinki, FI: Organized by TONIGHT
[performance] Performance at Grillska huset, Stockholm, SE: Organized by Stockholm County Council (Kulturförvaltningen)
[performance] PAO Festival 2015 at Atelier Nord/ANX, Oslo, NO: Organized by Performance Art Oslo
[performance] Performance at Technobothnia: Organized by Platform in collaboration with Vaasa Museum of Labour and VAMK: University of Applied Sciences
[performance] PAB OPEN 2015 at Gamle Bergen Kretsfengelsel, Bergen, NO: Organized by Performance Art Bergen
[performance] Performance at Almedalen 2015 at S:t Hansskolan, Visby, SE: Part of the seminar "Konstens och kulturens påverkansmöjlighet" arranged by Folkkampanjen mot Kärnkraft-Kärnvapen, Kvinnor för Fred
[performance] RE FORMAT Vilnius 2015 Performance Festival at Gallery Kalnas, Vilnius, LT: Organized by Bite Vilnius
[performance] uNder_jOrden sTockholm at T-central, Stockholm, SE: Organized by Gustaf Broms
[performance] Performance at Center Serde, Aizpute, LV: Performance series CO - (LAB) / SERDE: collaboration and collectivity led by Jasmin Schaitl and William "Bilwa" Costa
[performance] Performance at Uppsala Art Museum, Uppsala, SE: With Leif Holmstrand. As a part of the exhibition "Translation Theme Park - Japanese Contemporary Art" curated by Leif Holmstrand
2014
[performance] IN THE BETWEEN THE LEGS OF STRANGENESS at Mira-house in Vaasa, FI: Organized by Platform in cooperation with Fylkingen
[performance/event] SITUATIONS OF KEKKO at Konsthall C, Stockholm, SE: Co-organized with Malin Pettersson Öberg
[performance] KUNSKAP & FRAMTID at Swedish Exhibition & Congress Centre in Gothenburg, SE: Commissioned by Göteborgs Konstskola
[performance] Performance at PERFEX, Poznań, PL: Organized by Galeria Raczej
[performance] NORDIC TRACKS "COMFORT ZONE" at Katlamaja, Pärnu, EE: Organized by Non Grata
[performance] ... THEY OPERATE FROM A CERTAIN POSITION at Fylkingen, Stockholm, SE: Curated by Gavois/Germain
[performance] PERFO! at Tehdassaaren Luova Keskus, Nokia, FI: Organized by T.E.H.D.A.S
[performance] MANIFESTA SPÅR at Walla Scen, Stockholm, SE: Performance program at the exhibition by Lea Ahmed Jussilainen & Victoria Brännström
[performance] DIVERSE UNIVERSE Performance Festival 2014: Organized by Non Grata
-Sofia Underground Performance Art Festival 2014, Sofia, BGR
-at Inex Gallery, Belgrade, RS
-at Mamü Gallery, Budapest, HU
-at Alytus Art School, Alytus, LT
-at Kaunas Picture Gallery, Kaunas, LT
-at Club Chomsky, Riga, LV
-at Pärnu Art Museum, Pärnu, EE
[performance] Performance at Radio Skanstull, Stockholm, SE: Program of Gallery Detroit
[performance] Performance at New North Studio, Rovaniemi, FI: Curated by Lys-Ange LeBlanc
[performance/group exhibition] FAIRLY NORTH at Arktikum Science Museum, Rovaniemi, FI: Japanese/Scandinavian group exhibition curated by Koji Tada
2013
[performance] Performance at Moselstrasse 45, Frankfurt, DE: Curated by Klöfkorn/Lehmann
[performance] Performance event at Verkligheten, Umeå, SE
[performance] !ALIVE!: Organized by Non Grata
-at Gray Space, Kingston, US
-at Grace Exhibition Space, New York, US
[performance] NORRTÄLJE BLUES & ROCK FESTIVAL 2014: Organized by Roslagens Initiative för Kultur
[event] FESTIVAL: DISPLAY 2013 at Weld, Stockholm, SE: Curated by Marie Fahlin & Rebecca Chentinell/Koreografiska Konstitutet
[performance] DIVERSE UNIVERSE Performance Festival 2013: Organized by Non Grata
-at Gallery Detroit Stockholm, Stockholm, SE
-at Amagertorv, Copenhagen, DK
-Hausmania Festival at Hausmania Culture House, Oslo, NO
-at Stifelsen 3,14, Bergen, NO
-Perf13 at Radiostation/Sculpturepark & Viikkarin Kyläjuhlilla, Pori, FI
-at Tikkutehdas, Tampere, FI
-at Sorbus Gallery, Helsinki, FI
-at Pärnu Endla Theatre, Pärnu, EE
-at Tartu Artist House, Tartu, EE
-at Tallinn Art Hall, Tallinn, EE
[event] K.R.O.P.P at Uppsala Konsert & Kongress, Uppsala, SE: Curated by SU-EN
[performance] FAKE FINNS WANNABE SWEDES at Galeria Augusta, Helsinki, FI: Organized by Fake Finn Festival & PALS International Performance Festival
[performance] (IN THE) COMPANY OF STRANGERS, No°1 at Gallery Detroit Stockholm, Stockholm, SE: Curated by Gavois/Germain
[performance] FAKE FINNS WANNABE SWEDES: Organized by Fake Finn Festival & PALS International Performance Festival

-at Fylkingen, Stockholm, SE
-at SUPERMARKET art fair, Stockholm, SE
2012
[performance] DIMANCHE ROUGE #20 at Culture Factory Polymer, Tallinn, EE: Organized by Dimanche Rouge
[group exhibition] HEMLIKT at Designgalleriet, Stockholm, SE: Curated by Saga Axberg Svensson & Elin Lundquist
[performance] NORRTÄLJE KONSTFÖRENING Art Week Program at Gustaf II Adolfs park, Norrtälje, SE: Organized by Norrtälje Konsthall
[performance] NAVINKI International Performance Festival at Museum of Contemporary Art, Minsk, BY
[film screening] BUTOH FESTIVAL DUBLIN at The Back Loft, Dublin, IE
[duo exhibition] SOMEWHERE - NOT HERE at D&Department Project Sapporo by 3KG, Sapporo, JP: Duo exhibition with Malin Pettersson Öberg
[performance] DIVERSE UNIVERSE Performance Festival 2012: Organized by Non Grata

-at Stiftelsen 3,14, Bergen, NO
-Dimanche Rouge #16 at Maison de l'Architecture, Paris, FR
-Dimanche Rouge at Bellastock, Paris, FR
[performance] PALS International Performance Art Festival at Fylkingen, Stockholm, SE
[solo exhibition] SWIMMING WITH MY CLOTHES ON at Lilla K, Norrtälje Public Library, Norrtälje, SE: Organized by Norrtälje Konsthall
2011
[performance] THAT'S OK at Galleri Mejan, Stockholm, SE: Project at Royal Institute of Art led by Denis Romanovski
[performance] NO BUDGET PERFORMANCE: A STOCKHOLM ODYSSEY at Fylkingen, Stockholm, SE: Curated by Denis Romanovski & Erik Wijkström
[performance] FLUXEE KLUBIT at Tehdas Teatteri, Turku, FI: Curated by Aapo Korkeaoja & Leena Kela
[performance] NO BUDGET PERFORMANCE: A STOCKHOLM ODYSSEY at Parabola Festival, Tensta Träff, Stockholm, SE: Curated by Denis Romanovski & Erik Wijkström
[film screening] 4th VIDEOHOLICA International Video Festival at Varna Puppet Theatre, Varna, BGR: Organized by Videoholica Association
[group exhibition] HOW TO OWN A CORNER at Shin Kong Mitsukoshi, Kaohsiung Zuoying, TW: Commissioned by Jimmy S.P.A
[group exhibition] SITE SENSITIVE ACTS at Galleri Mejan, Stockholm, SE: Group exhibition with Malin Pettersson Öberg, Gomfilm, Sofia Törnblad, Vygandas Simbelis
[performance] DIVERSE UNIVERSE Performance Festival 2011 at Platform, Stockholm, SE: Organized by Non Grata
[performance] PERF11 Performance Festival at Gallery 3h +k, Pori, FI: Organized by T.E.H.D.A.S
[performance] SEKTEN at Slakhuset, Stockholm, SE: Student project at Royal Institute of Art & Konstfack
[performance] NO BUDGET PERFORMANCE: A STOCKHOLM ODYSSEY at Mindepartementet, Stockholm, SE: Curated by Denis Romanovski & Erik Wijkström
[performance] CABBAGE MUSIC FOR BENGT AF KLINTBERG at Arclights Studio, Stockholm, SE: Curated by Louise Lindvall
[performance] NO BUDGET PERFORMANCE: A STOCKHOLM ODYSSEY at SUPERMARKET art fair, Stockholm, SE: Curated by Denis Romanovski & Erik Wijkström
2010
[group exhibition] HOW TO OWN A CORNER at Huashan 1914, Creative Park, Taipei, TW: Commissioned by Jimmy S.P.A
[performance] SEEING WHITE HORSES at Skulpturverkstaden, Royal Institute of Art, Stockholm, SE: Project at Royal Institute of Art led by Denis Romanovski
[event] KANGEN – REUNITED WITH NATURE at Fivepoints Arthouse, San Francisco, US: Co-organized with Aoi Yamaguchi & Mika Yanagihara
[film screening] 4th International Video Festival at Gallery Velenje, Velenje, SI
[performance] FRICTION International Performance Art Festival at Västgötaspången, Uppsala, SE
[group exhibition] PENTECOST at Sofia Church, Stockholm, SE: Curated by Per Hasselberg
[group exhibition] Degree Exhibition 2010 at Konstfack, Stockholm, SE
[event] ASIAN BODY AND BEYOND at Moderna Dansteatern, Stockholm, SE: Curated by SU-EN
[group exhibition] SUBVERSIVE HANDICRAFTS – TABOO IN OUR CULTURAL FABRIC at Modra hisa gallery, Ljubljana, SI: Organized by Artevida
[event] CHISEKI - TRACE OF NATURE at 310 Lounge, New York, US: Co-organized by Aoi Yamaguchi & Tokio Kuniyoshi
[group exhibition] Stockholm Furniture Fair FEEL ME, FILL ME, FEED ME at Stockholmsmässan, Stockholm, SE: Konstfack student project
2009
[event] KÖPSTOPP –ett sätt att kliva ur ekorrhjulet? at Sigtunastiftelsens bibliotek, Sigtuna, SE
[duo exhibition] VECTOR at Galleri Konstfack, Stockholm, SE: Duo exhibition with Mafune Gonjo
[group exhibition] GRÖNT MODE at So Stockholm, Stockholm, SE: Hosted by Taiwan Textile Federation in cooperation with Stockholm Style.se
[group exhibition] STOCKHOLMS MODEVANDRING at Stationhuset, Stockholm, SE: Organized by Fashionplay
[event] OSC09 at Färgfabriken, Stockholm, SE: Festival focusing on electronic music & art
[group exhibition] HUMAN REALITY at Form/Design Center, Malmö, SE: Konstfack textile student exhibition
[group exhibition] YODEX 28th International Young Designers' Exhibition at World Trade Center, Taipei, TW: Organized by Stockholm Style.se
[group exhibition] COLORLESS SPECTRUM at Space Gallery, San Francisco, US: Organized by Surreality In Reality
2008
[duo exhibition] Exhibition at Bruno Gallerian, Stockholm, SE: Duo exhibition with Simon Key Bertman
[solo exhibition] THE DAWN at Gallery Monma ANNEX, Sapporo, JP
[group exhibition] Graduation Works Exhibition at AXIS Gallery, Tokyo, JP
RESIDENCIES
2022
-Manoeuvre, Ghent, Belgium (4-17 April)
2021
-perfocraZe International Artist Residency, Kumasi, Ghana (1-31 March)
2018

-The Market Theatre Laboratory in Johannesburg, South Africa (5-12 October)
-ARE -Artist Residencies Enschede in Enschede, Netherlands (3 May-30 June)
-IASPIS residency: Bag Factory Artists Studios in Johannesburg, South Africa (2 March-30 April)
-Nida Art Colony with Hans Christian van Nijkerk in Nida, Lithuania (2-31 January)
2017
-c.off residency with Hans Christian van Nijkerk in Stockholm, Sweden (22-23 July)
-Dorland Mountain Arts Colony in Temecula, CA, USA (16-30 April)
-Nafasi Art Space in Dar es Salaam, Tanzania (2-10 April)
-Warm Heart Art Tanzania in Arusha, Tanzania (26 March-2 April)
2016
-MUHU A.I.Residency in Nõmmküla, Estonia (19 July - 20 August)
-Galeria Raczej in Poznań, Poland (7-14 May)
-Warm Heart Art Tanzania in Arusha, Tanzania (3-17 February)
2015
-Platform in Vaasa, Finland (30 September - 31 October)
2014
-Galeria Raczej in Poznań, Poland (1-31 October)
FELLOWSHIP
2022
-The Swedish Arts Grants Committee - two-year working grant
2021
-IASPIS/The Swedish Arts Grants Committee - international cultural exchange grant (Leiden, NL)
2020
-Helge Ax:son Johnson Foundation - travel grant (Kumasi, GH)
-IASPIS/The Swedish Arts Grants Committee - international cultural exchange grant (Kumasi, GH)
-Stockholms stad/City of Stockholm - studio support 2020-2022
-IASPIS/The Swedish Arts Grants Committee - international cultural exchange grant (Johannesburg, ZA)
2019
-IASPIS/The Swedish Arts Grants Committee - international cultural exchange grant (international collaborative project/Botswana)
-IASPIS/The Swedish Arts Grants Committee - international cultural exchange grant (Lagos, NG)
-Stockholms stad/City of Stockholm - kulturstöd/cultural support (THE GATHERING PROJECT)
-IASPIS/The Swedish Arts Grants Committee - travel grant (Gaborone, BW)
2018
-IASPIS/The Swedish Arts Grants Committee - international cultural exchange grant (Dhaka, BD)
-IASPIS/The Swedish Arts Grants Committee - international cultural exchange grant (Johannesburg, ZA)
-IASPIS studio grant in Johannesburg, South Africa (Bag Factory Artists Studios)
2017
-IASPIS/The Swedish Arts Grants Committee - international cultural exchange grant (Nida, LT)
-Nordic Culture Point - mobility funding grant (Bergen, NO)
2016
-The Swedish Arts Grants Committee - two-year working grant
-IASPIS/The Swedish Arts Grants Committee - international cultural exchange grant (Nõmmküla, EE)
-Nordic Culture Point - mobility funding grant (Nõmmküla, EE)
2015
-Helge Ax:son Johnson Foundation - travel grant (Tanzania, Japan)
-Nordic Culture Point - mobility funding grant (Vilnius, LT)
-IASPIS/The Swedish Arts Grants Committee - international cultural exchange grant (international collaborative project/Poland)
2014
-IASPIS/The Swedish Arts Grants Committee - international cultural exchange grant (Poznan, PL)
-IASPIS/The Swedish Arts Grants Committee - international cultural exchange grant (international collaborative project)
2013
-Nordic Culture Point - mobility funding grant (Rovaniemi, FI)
-IASPIS/The Swedish Arts Grants Committee - international cultural exchange grant (Rovaniemi, FI)
-The Swedish Arts Grants Committee - one-year working grant
-IASPIS/The Swedish Arts Grants Committee - international cultural exchange grant (New York, US)
-IASPIS/The Swedish Arts Grants Committee - international cultural exchange grant (Estonia, Finland, Norway, Denmark)
2011
-Fredrika-Bremer-Association - study grant
2010
-Ulla Fröberg-Cramér Foundation - degree scholarship from Konstfack
2009
-Ulla Fröberg-Cramér Foundation - project scholarship from Konstfack
COLLECTION
-Public Art Agency Sweden (Statens konstråd)
TEACHING/WORKSHOPS
2019
-Performance workshop CONVERSATION LABORATORY at Verkstad konsthall, Norrköping, SE: Collaboration with Östergötlands museum
2018
-Performance workshop CONVERSATION LABORATORY at The Market Theatre Laboratory, Johannesburg, ZA
-Performance workshop COLLECTIVE EMOTIONS & PERFORMATIVITY at Stichting Beien: Organized by Forum Theater Enschede, NL
-Performance workshop COLLECTIVE EMOTIONS & PERFORMATIVITY at The Market Theatre Laboratory, Johannesburg, ZA
-Performance workshop COLLECTIVE EMOTIONS & PERFORMATIVITY at Bag Factory Artists Studios, Johannesburg, ZA
2017
-Performance workshop DISCOMFORT with Hans Christian van Nijkerk at Gamle Bergen, NO: Organized by BLOKK
-Performance workshop EMOTIONAL MANAGEMENT with Sonia Hedstrand at Keio University, Tokyo, JP: Organized by Department of Sociology conducted by prof. Masayuki Okahara
-Performance workshop TILLSAMMANS? with Sonia Hedstrand at Moderna Museet, Stockholm, SE: Organized by Museum Museum
-Performance workshop SITUATIONAL FEELING with Sonia Hedstrand at Valand Academy, Gothenburg, SE
-Performance workshop SITUATIONAL FEELING with Sonia Hedstrand at Österlenskolan, Simrishamn, SE
-Performance workshop PROBLEM(S) x PERFORMANCE at Nafasi Art Space, Dar es Salaam, TZ
-Performance workshop DISCOMFORT with Hans Christian van Nijkerk at Fylkingen, Stockholm, SE: Co-production with NKF, Nordic Art Association & Fylkingen
2014
-Performance workshop "PERFORMANCE ART & STORYTELLING" at Adam Mickiewicz University, Poznań, PL
-Performance workshop at Alytus Art School, Alytus, LT
OTHER ACTIVITIES
-Member of FYLKINGEN - New Music and Intermedia Art since 2013 (2015-2018: board member/treasurer, 2019: nominating committee member)
-Member of SLÄKTET, an organization which runs a studio space HÖJDEN in Östberga, Stockholm since 2019 (2019: board member/treasurer)

-Organizer of PALS - Performance Art Links (2014-2018)
2021
-Participant at UNDER THE PAVING STONES, THE SOIL!, an online course in Permaculture, Art and Social Change facilitated by Alfred Decker, commissioned by Temporary Gallery in Cologne, DE
2019
-Participant at COLLECTIVELY, a workshop curated by Grégory Castéra, commissioned by IASPIS in Stockholm, SE
2018
-Co-host with Marie Gavois for THIRD MOVEMENT (Gun Lund) // NR4 – SERIEN OFF THE WALL (Olof Persson and David Sabel) at Fylkingen in Stockholm: Exchange project with Fylkingen & 3:e våningen
-[PALS] HISTORY WILL BE KIND TO ME, AS I INTEND TO PERFORM IT @PALS at Fylkingen, Stockholm, SE, a collaboration project with New Performance Turku, Performance Art Bergen, SAVVY Contemporary, and RAVY Biennale
-[PALS] Closing Party at 13festivalen, Konstepidemin, Gothenburg, SE
2017
-Project assistant for LIFE IN 2.5 DIMENSIONS (Project by Sonia Hedstrand) in Tokyo, JP
-[PALS] PALS SPEED DATING at SUPERMARKET, Stockholm, SE
-Artist talk with Hans Christian van Nijkerk at NKF, Nordic Art Association, Stockholm, SE
-Co-organizer for MODERNIST LEGACIES AND CONSTRUCTIONS OF WHITENESS symposium at Kungl.Konsthögskolan (Royal Institute of Art), Stockholm, SE
2016
-Project assistant for LIFE IN 2.5 DIMENSIONS (Project by Sonia Hedstrand) in Tokyo, JP
-[PALS] HEJ HEJ PALS!, a three-day performance festival at Fylkingen, Stockholm, SE
-Curator for Fylkingen exhibition booth at SUPERMARKET Art Fair, Stockholm, SE, together with Marie Gavois and Geraldine Hudson
-Artist talk and presentation at Nafasi Art Space, Dar es Salaam, TZ
2015
-Organizer for a Japanese book circle together with Malin Pettersson Öberg at Slakthusateljéerna, Stockholm, SE
-Writer for web magazine PARTNER, JP
-[PALS] PALS PLAY TAG!, an international cultural exchange project at Fylkingen, Stockholm, SE
-Guest artist at Co (lab) / Serde: collaboration & collectivity led by Jasmin Schaitl and William "Bilwa" Costa in Aizpute, LV
-Lecture at Sapporo Odori University / 8% åtta project, Sapporo, JP
-Participant at PERFORMANCE AS SCULPTURE: ECSTASY OF THINGS, a workshop run by Benjamin Valenza in Stockholm, SE
2014
-Participant at STAGING NORDIC TABLE 2024, a workshop hosted by New Nordic Food II in Stockholm, SE
-Artist talk at University of Arts in Poznań, Poznań, PL
-Organizer for DIVERSE UNIVERSE Performance Festival 2014 at Gallery Detroit Stockholm, Stockholm, SE
-Scenographic installation for IT PULSE (project by Mirko Guido) in Stockholm, SE
2013
-Organizer for DIVERSE UNIVERSE Performance Festival 2013 at Gallery Detroit Stockholm, Stockholm, SE
-Artist talk SALONAIR at stopmotion.jp, JP
2012
-Lecture at Sapporo Odori University, Sapporo, JP
2009
-Product offering to Visavis in Taipei, TW
2008
-Workshop DAICHI-WO-KAZAROU at Hokusen Gallery Ivory, Sapporo, JP
PRESS
2019
-Pobjeda - newspaper (14/12) (ME)
-Sleek - magazine (8/11) (DE)
-Norrköpings Tidningar - newspaper (12/10) (SE)
-Volym -online news (1/10) (SE)
-Östersunds-Posten - newspaper (15/4) (SE)
-Creative Feel - magazine (2/2019) (ZA)
2018
-Repères - newspaper (1/8) (CMR)
-CRTV (Cameroon Radio Television) - TV (28/7) (CMR)
2016
-Maaleht - newspaper (15/9) (EE)
-Saarte Hääl - newspaper (24/8) (EE)
-Meie Maa - newspaper (22/8) (EE)
-Meie Maa - newspaper (19/8) (EE)
2015
-Billedkunst Magasin - magazine (7/2015) (NO)
-Berlin Art Link - online news (26/11) (DE)
-Pohjalainen - newspaper (28/10) (FI)
-Vasabladet - newspaper (27/10) (FI)
-Kulturkoftan Studentradion 98,9 -radio (14/4) (SE)
2014
-Łazarz.pl - online news (26/10) (PL)
-Meno Propaganda - online news (31/3) (LT)
-Helilaine - online news (25/3) (EE)
-Meno Propaganda - online news (23/3) (LT)
-ERR (Estonian Public Broadcasting) - TV (21/3) (EE)
-Pärnu Postimees - online news (21/3) (EE)
-Lapin Kansa - newspaper (28/1) (FI)
2013
-Expressen - online news (14/6) (SE)
-Danstidningen - magazine (2/2013) (SE)
2012
-Наша Ніва - online news (6/9) (BY)
-Euroradio - online news (3/9) (BY)
-Konstpunkt - magazine (1/2012) (SE)
2011
-Satakunnan Kansa - newspaper (22/5) (FI)
2010
-Taiwan Today - online news (22/12) (TW)
-SF-Weekly - online news (19/11) (US)
-Cacao Magazine - magazine (1st issue) (SE, TW, CHN)
-Upsala Nya Tidning - newspaper (14/6) (SE)
-Upsala Nya Tidning - newspaper (10/6) (SE)
-Dagens Nyheter - newspaper (17/5) (SE)
2009
-Svenska Dagbladet - newspaper (10/10) (SE)
WRITING/PUBLICATIONS/CATALOGUES
2020
-ART, LIFE, SOCIOLOGY — EMPOWERMENT AND ART-BASED RESEARCH, edited by Okahara Masayuki: Koyo Shobo, ISBN 978-477-103-378-8 (JP)
2019
-NIDA ART COLONY. ON LINES & RITUALS, edited by Vytautas Michelevičus: Nida Art Colony, ISBN 978-609-447-325-8 (LT)
-BETWEEN SKY & SEA V: TOURIST, edited by Terese Longva and Rita Marhaug: Performance Art Bergen, ISBN 978-829-999-916-8 (NO)
2013
-FLUXEE PERFORMANCE DECADE, edited by Aapo Korkeaoja and Hannah Yoken: Fluxee (FI)
-T.E.H.D.A.S (FI)
2012
-DIVERSE UNIVERSE Nomadic Performance Tour 2012 (EE)
-BUTOH FESTIVAL DUBLIN (IE)
-SU-EN BUTOH COMPANY 1992-2012 (SE)
2011
-FRICTION International Performance Art Festival (SE)
2010
-SUBVERSIVE HANDICRAFTS - TABOOS IN OUR CULTURAL FABRIC (SI)
EDUCATION
2020-2021
St Lucas School of Arts Antwerp, Belgium
(Advanced Master program: 60 ECTS, MA)
2010-2011
Royal Institute of Art (Kungl.Konsthögskolan), Stockholm, Sweden
(Guest Student program: 60 ECTS)
2008-2010
Konstfack University College of Arts, Crafts, and Design, Stockholm, Sweden
(Textile in the Expanded Field: 120 ECTS, MFA)
2004-2008
Musashino Art University, Tokyo, Japan
(Industrial, Interior, and Craft Design /Textile: BA)
OTHER EDUCATION
2020
Transnational Practices: Diversity in the Globalized World, the master's level course at Stockholm University, Sweden (Department of Ethnology, History of Religions and Gender Studies: 7.5 ECTS)

2016-2017
Modernist Legacies and Construction of Whiteness, the postgraduate course at Royal Institute of Art, Stockholm, Sweden (15 ECTS)