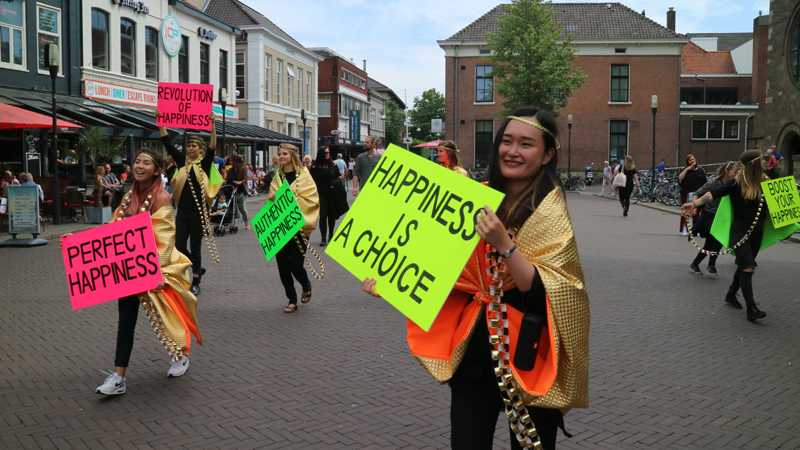 PERFECT HAPPINESS (2018)
Why do we need to be happy? Is happiness a choice? Will happiness take us further?
From Aristotle to positive psychology, we unceasingly create missions and visions to improve our mental health and wellbeing. However, our current preoccupation with seeking happiness is as downhearted as if we forever chase rainbows. Social media consumption undermines normative images of happiness and plays important roles in increasing fear of sadness and failure. Corporations expect us to be happy for the benefit of their productivity. Joy marketing constantly stimulates us to buy more products with inspirational life quotes...
"PERFECT HAPPINESS" is a parade performance to reclaim our perception of happiness and to protest against the commercial exploitation of individual happiness. A group of performers walks together in a shopping district in Enschede with placards declaring freedom OF happiness.
Performance at Oude Markt, Enschede, Netherlands: Organized by ARE Artist Residencies Enschede
(photo by Marie Janin, video by aroundAnnebel)
Performers:
Ieke Trinks
Louisa Kistemaker
Karina Rodak
Hanan Klei
Christina Takayama
Laura Goldberg
Sound: Daniel Konar