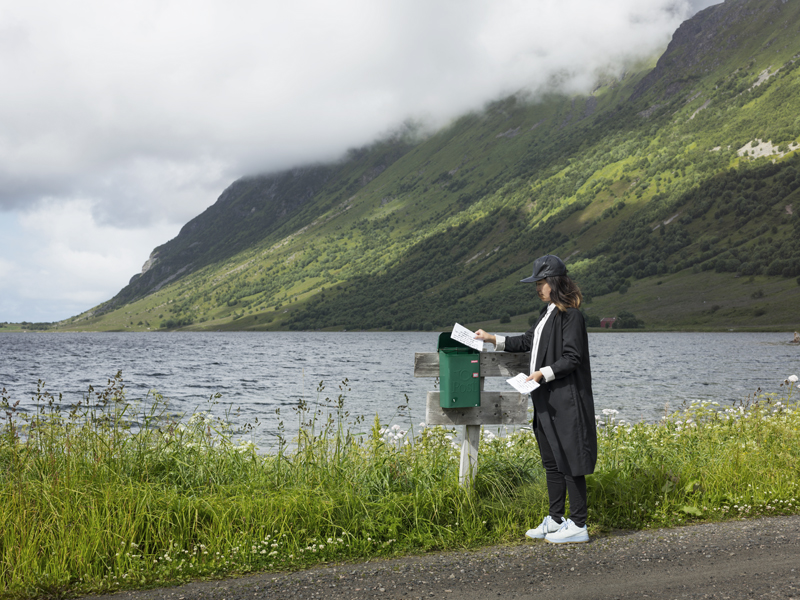 minnepiknik (memorial picnic) (2017)
[purposes]
to socialize
to mingle
to be nice
to celebrate
to appreciate the sunlight
to share memories
to participate
to belong
to feel involved
[locations]
public spaces
parks
lawns
river/lakesides
open spaces with nice views
places with shade
memorial sites
near castles
(an ideal distance to a bathroom)
(without bugs)
[seasons]
late spring-summer (in nordic countries)
[times]
daytime (possibly, evening in nordic summer)
[weather conditions]
comfortable
sunny-partly cloudy
calm-light winds
mild-warm temperature
cloudy, overcast, drizzle (possible for bergen people)
[romantic ideas]
sharing
collective
intimate occasion
peaceful social activity
escape from urban stress
no interruption
relaxation
nature-paradise
elaborate food
fancy people
[ambitions]
networking
job opportunities
new adventure
to turn a friend into your best friend
to meet destiny
better future
bliss
[reminders]
invitation
preparation
presentation
theme
dress code
political views
food politics
allergy
friendship compatibility
taboo topics
invisible force
silent agreement
unavoidable awkward silence
"no stress, just fun"
"you are not obliged to be nice all the time"
[activities]
food-potluck
drink
eating outdoors
small talk
gossip
storytelling
trivia
games
face painting
singing together
playing the ukulele
social dance
yoga poses challenge
group photos
social media updates
[guests]
family members
close friends
friend's family
colleagues
foaf
frenemies
neighbors
locals
tourists who have connection with locals
facebook group members
facebook close friends
[performativities]
smiling
laughing
crying
arguing
kindness
politeness
mindfulness
hospitality
nodding
affirmation
empathy
exaggeration
caring
entertaining
organizing
controlling
representation
cultural appropriation
[things to bring]
baskets
blankets
extra clothing (especially in nordic countries)
homemade food
thermos (for coffee/hot water)
tea bags
wine/beer/champagne
water
bottle openers
guard knife
cutting board
plastic glasses
disposable cups
paper plates
biodegradable cutlery
paper napkins
trash bags
sunglasses
sunscreen
bug spray
hand sanitizer
balloon
garland
smartphone
[title]
minnepiknik (memorial picnic)
[invitation]
(norwegian)
Hei!
Velkommen til "Tur til Garnes, Steirapollen"
Onsdag 19. Juli 16:00
Jeg vil dermed invitere dere til Minnepiknik ved Steirapollen og gården Garnes. Vi møtes på parkeringsplassen og veien som leder inn langs Steirapollen ved E10 og går sammen frem til gapahuken som de fleste av dere kanskje har besøkt tidligere.
Jeg kommer til å bake rosinboller og ha med kaffe og te. Husk å ta med eget piknikteppe eller noe å sitte på.
Det blir tur uansett vær.
Jeg ser frem til å møte dere!
Vennlig Hilsen,
Hiroko
-----
Mitt navn er Hiroko Tsuchimoto. Jeg er en japansk kunstner som har bodd i Stockholm siden 2008, (så jeg forstår litt svensk). Jeg er for øyeblikket på besøk i Lofoten i forbindelse med et kunstprosjekt som heter «BETWEEN SKY & SEA», som er organisert av mine kolleger Rita Marhaug & Terese Longva fra Performance Art Bergen (PAB). Jeg har hørt om snøskredulykken som skjedde på gården Garnes i 1953, og ble oppmerksom på stedet. Jeg lurer på hvordan folk generelt sett minnes ulykken og gården som ble fraflyttet.
Dere trenger ikke å diskutere ulykken. Dere trenger ikke å ha noen forbindelse til ulykken. Dere trenger ikke å prate engelsk. Det viktigste er at vi bare går en tur og tilbringer tid sammen. Det er ingen spesielle oppgaver, bare en vanlig piknik.
(english)
Hello!
Welcome to "Picnic to Garnes, Sterapollen"
Wednesday, July 19th, 4:00 pm
I would like to invite you to the "Memorial Picnic" by the side of Steirapollen, Gården Garnes. We can meet at the entrance of Steirapollen beside E10 road and walk together to a little wooden hut which most of you may have visited before.
I am going to bake raisin buns and bring coffee and tea. Please bring your own picnic blanket.
No postponement for rain.
I am looking forward to seeing you!
Best regards,
Hiroko
-----
My name is Hiroko Tsuchimoto. I am a Japanese artist living in Stockholm since 2008. (So, I understand a bit of Swedish) I am currently visiting Lofoten for an art project "BETWEEN SKY & SEA" organized by my colleagues Rita Marhaug & Terese Longva from PAB. Upon hearing about a snow slide accident which happened at Gården Garnes in 1953 I became interested in the site. I started to wonder how people memorize accidents in general.
You don't need to talk about the accident. You don't need to be related to the accident. You don't need to speak in English. The most important thing is that we just go there and share time together. There is no special task, like an ordinary picnic.
Performance at BETWEEN SKY & SEA at Lofoten, Norway: Organized by Terese Longva & Rita Marhaug (Performance Art Bergen)
(photo [top] by Bjarte Bjørkum, photo [below] by Kobie Nel)
Special thanks to Bodil Røvik-Larsen