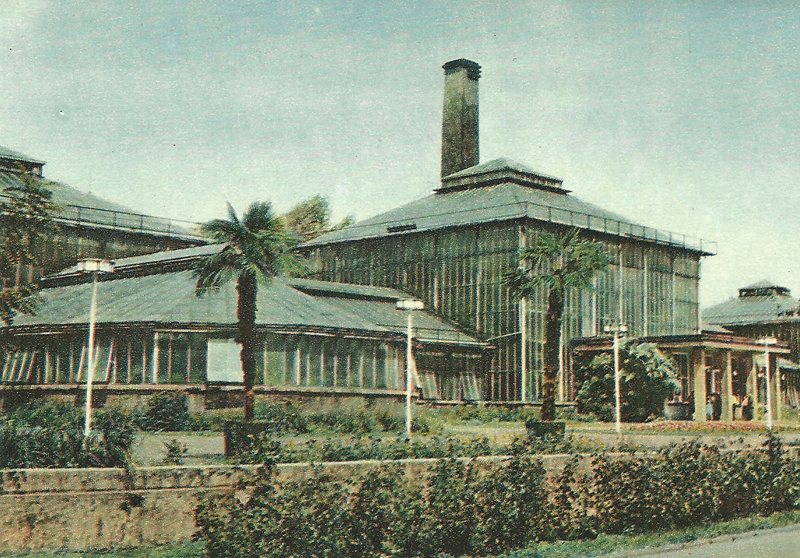 Wind Eye(s) (2014)
In this site-specific project Tsuchimoto summarized her one-month residency in Poznań. Through exposure method and cultural mapping she's moved across the city, collecting stories and sceneries. Her final work is a mesh-up between home and away, new and old, genuine and artificial. Like a window, her performance opens up the world, creating an artist's travel-guide to Poznań. "Wind Eye(s)" comments on the town's recent gentrification, and the building of super-mall, "City center". The performance combines ancient occult rites and corporate commercials, into an artwork about everyday exoticism.
—
"Wind Eye(s)" combines video installations, a group performance and narrated story telling in old Polish dialect. The event started inside the gallery, and moved out into the city. Holding hands, the audience walked in line to the old botanical greenhouse "Palmiarnia Poznańska", where a magical circle of fire awaited them.
—
The core of "Wind Eye(s)" is a Polish folklore about "fire flowers" a rare and magical that grants its owner divine powers. In this version, a young boy hears about the legend from his poor grandmother. He decides to leave the village behind and search for the artifact. When he finally finds, the fire flower speaks to the boy, and promises him eternal wealth. The only condition is that he is never allowed to share it with others. The boy accepts this deal. and gets so attached with the flower that loses contact with the real world. He lives a life of luxury, in a big fortified castle. Meanwhile, the poor grandmother grows old and dies, without him noticing. In the end, the boy's fascination with novelties leads him straight to hell - where he spend the eternity longing for home.
Performance at PERFEX, Poznań, Poland
(photo by Sonia Firlej, video by Piotr Radocki)
Co-performers: Agnieszka Szablikowska, Aleksandra Bernecka, Ania Manyś, Monika Kąkolewska, Agata Kowalska, Monika Steganiak, Julia Jezierska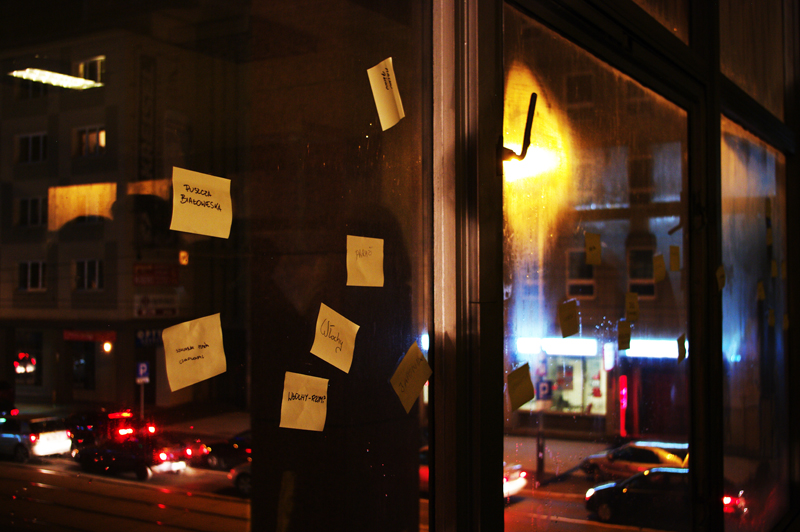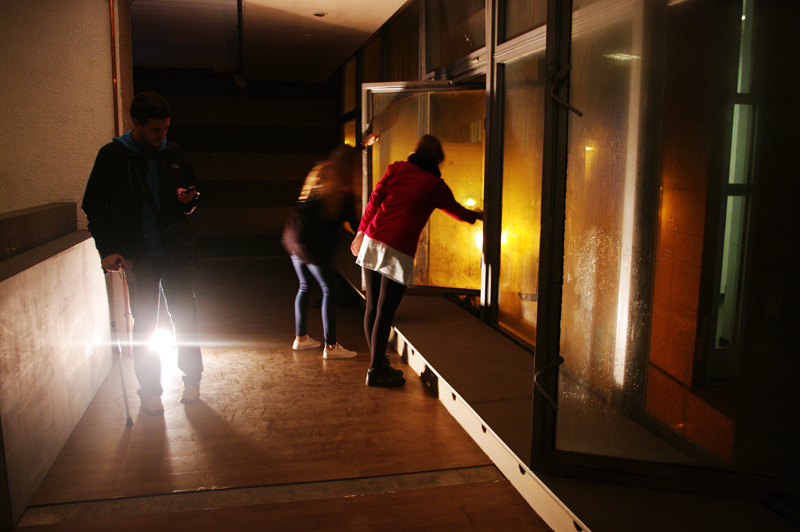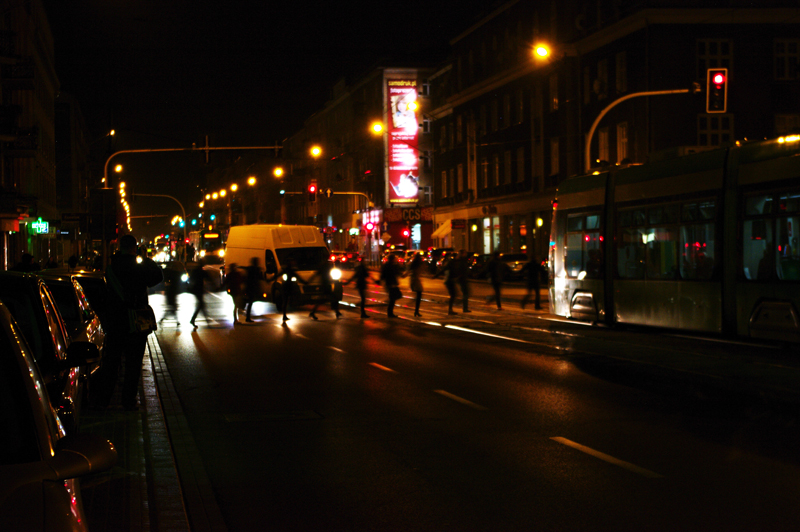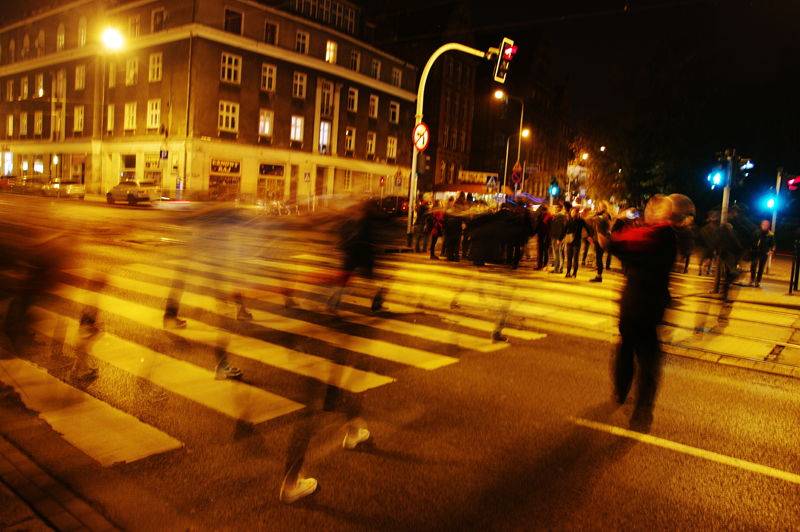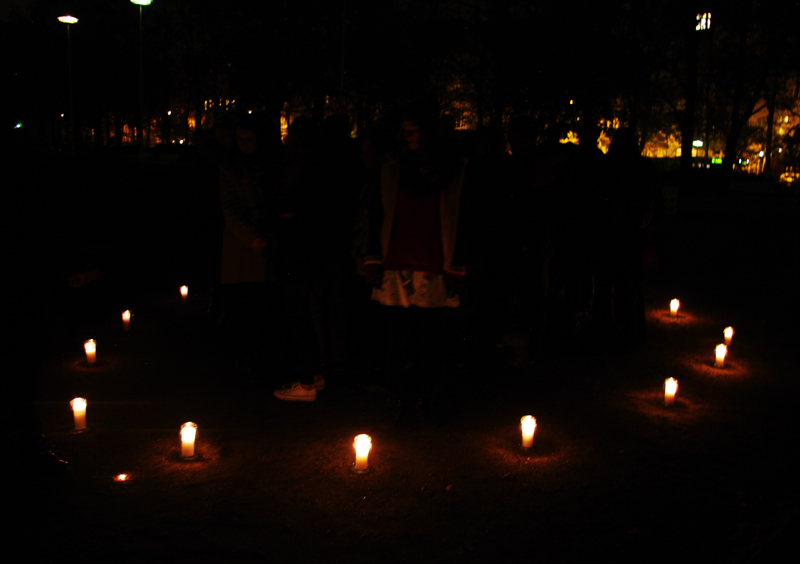 The video installation consists of two video works. One video (Wind Eyes #1) simply shows assembling of the name of shops in a big shopping mall "Poznań City Center" and the name of plants in a botanical greenhouse "Palmiarnia Poznańska". Another one (Wind Eyes #2) is a documentation of pedestrians in front of the shopping mall.